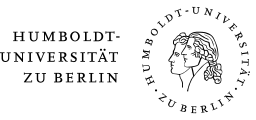 PhD researchers that are pursuing their dissertation within the IRTG2403 scientific disciplines (high-throughput-genomics, computational biology and developmental systems), are invited to apply for association with the IRTG2403 PhD training program.
Requirements for association are:
Candidates are in their first year of doctoral research
Their doctoral project is interdisciplinary in nature
A supervision / mentoring of participating principles in Berlin is in place or can be arranged
Candidates are willing to actively participate in the IRTG2403 training program and need also o collect same amount of credit points as the IRTG2403 students 
Attendance of the retreat in Berlin is required
Options:                 
An interaction with a Duke principle is desired
Available access for funding for cooperation is possible
Requests for association are accepted all year round and are evaluated by the Steering Committee. Decisions will be made based on the scientific quality and collaborative potential of the proposed project, as well as the competence and motivation of the candidate.
In case of further questions, do not hesitate to contact the IRTG2403 coordination office.