Workshop Series
CANCELLED
31.03.2020 and 08.04.2020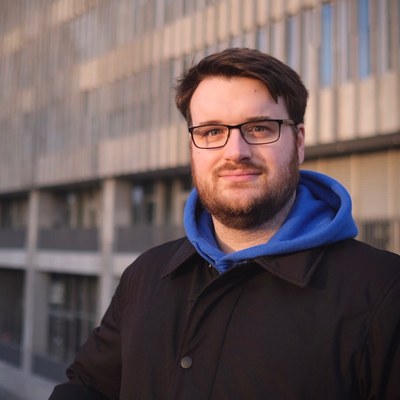 Teacher: Joram Schwartzmann
Science Communicator
https://joram.schwartzmann.de/
This workshop series helps university and grad school students to find an entry into science communication. They learn applied skills and methods to successfully communicate their research.
The workshop series is structured into three parts with each consisting of a four hour long session.
I. Science Communication for Beginners – Everyone can communicate 
In the first workshop, the participants get a hands-on introduction into science communication. Why do we communicate? What story do we want to tell? Who is our target audience? How do we reach them?
After finding their own format and voice, participants learn to create their own prototypes and iterate on them. Participants will be able to develop their own communication strategy after the workshop in their own time and bring it to fruition.
31.03.2020: 09:00 - 13:00, Philippstr. 13, House 18, 3rd floor
II. Analogue Science Communication – Sharing the Excitement for Science
In the second workshop, participants will learn about organising an outreach event. They will learn about the benefits of face-to-face communication and explore a number of different formats. In a hands-on example, participants will walk through all the necessary steps to organise a small scale event.
After the workshop, participants will have an understanding of what it takes to organise an event as well as a list of all the necessary steps to create a successful outreach event.
31.03.2020: 14:00 -18:00, Philippstr. 13, House 18, 3rd floor
III. Digital Science Communication – Creating Scientific Content
In the third workshop, participants will explore the world of digital science communication: social media, audio and video production, and blogs. They will learn the pros and cons of different media and set up their own twitter account. Depending on interest, a deep dive will be undertaken for one of the following topics: podcasting, video production, blogging.
In the end, participants of the workshop will be able to use social media to their advantage and to choose the right medium for their communication strategy. One medium will be explored in depth so that participants will be able to create their own content after the workshop.
08.04.2020: 09:00 - 13:00, Philippstr. 13, House 18, 3rd floor