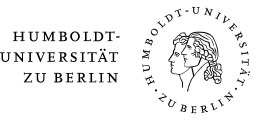 Soft Skills
Next to scientific skills and controll of different methods, soft skills are as much as important for your job as well as also your daily life. We like to provide differnt soft skill workshops to our students to help them during their PhD as well as provide them with the best set of skills that are important for their job applications afterwards. 
At the moment we offer regularly following workshops: 
The HU Weiterbildung as well as the Humboldt Graduate School also provide courses / workshops.